Meat Paws (Full Build)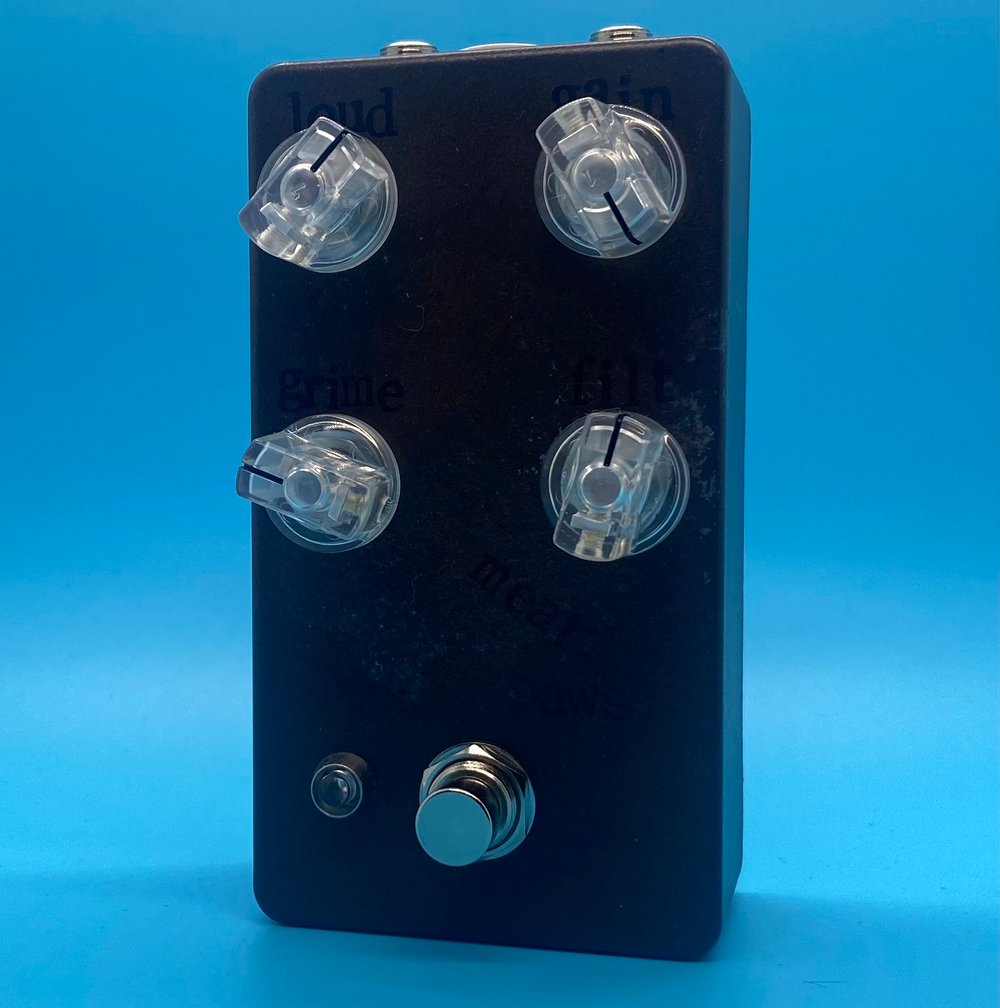 **THIS LISTING IS FOR A FULL BUILD OF THE MEAT PAWS. CLICK HERE FOR THE DIY PCB LISTING**
MEAT PAWS is my take on the D*A*M Meathead Deluxe circuit, with the bias set as an external control (GRIME). Having this as a readily-tweakable control opens the circuit up to all kinds of wild possibilities. It's a simple circuit that yields thick, aggressive fuzz. The FILTER control is an input cap blend and turning it clockwise will allow for more bass to enter the circuit. Loaded with BC337 and BC107B silicon transistors. Built in a scuzzed up hammer tone enclosure with top-mounted jacks and pro soft-click bypass switching.
CONTROLS:
LOUD: Controls output volume
GAIN: Controls gain level
GRIME: Bias control; turning clockwise will increase current to the second transistor, resulting in increased output and some sizzling artifacts, in addition to generally affecting the texture of the gain
FILT: Tone control; turning clockwise will increase the amount of low end at the input of the circuit. Though it is a tone control, the effect of this is subtle on the overall tone and works more to overload the circuit with bass which results in a thicker, blown-out fuzz with a satisfying note bloom.